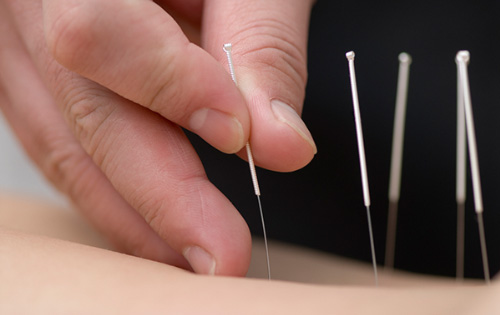 Today acupuncture is recognized and recommended by many doctors as an effective treatment for a variety of medical conditions. It involves the insertion of very fine needles through the skin at certain specific points on the body. These points are places where nerves, connective tissue, and muscles can be stimulated to optimize health and wellbeing.
Here are 7 reasons you should try acupuncture:
Recognized by International Health Organizations: Acupuncture is recognized by the World Health Organization as a possible treatment option for many common diseases such as gastrointestinal complaints, joint & nerve conditions, anxiety and depression.
Personalized and holistic approach: A licensed acupuncturist will conduct an in depth evaluation which includes asking questions about your past medical history and lifestyle and put together a treatment plan that addresses the underlying cause of the problem and not just your symptoms.
Boosts energy levels: Results of several research studies suggests that acupuncture triggers your body's natural chemicals such as dopamine and endorphins that reduce pain sensations and improve energy levels.
No adverse effects: Acupuncture enhances your self-healing capacity naturally. No drugs are used and hence there are no adverse effects from the treatments.
Strengthens immunity: The main goal of acupuncture is to identify and treat imbalances in the flow of energy that negatively impact the immune system. Improved overall health is a natural consequence of restoring this internal imbalance.
Stress Relief:Apart from treating physical ailments, acupuncture has a profound effect on mental and emotional health. It counters the negative effects of stress that come from living in a fast-paced world.
Affordable: When compared to costly medicines and invasive procedures, acupuncture provides a safe, effective, and affordable alternative that has no side effects.
Visit the licensed acupuncturist at Newport Care Medical Center to find out if acupuncture therapy can be used as primary or adjunctive care to treat your specific medical conditions and help restore your overall health and vitality.
NewportCare Medical Group is a comprehensive specialty group located in Newport Beach, California specializing in advanced non-surgical and surgical treatments for a wide range of orthopedic conditions.