Did you know that the ancient Chinese practice of acupuncture can be as effective as modern medicine in helping you recover from surgery? Results of a research study indicate that in certain cases, acupuncture therapy may be your best option for treating postoperative pain, nausea, and vomiting.
When using traditional postsurgical medications such as opioids, there are potential risks which include drowsiness, nausea, vomiting, constipation, and itchiness. If used too much, they can cause opioid dependence. In addition, you also may have to deal with a period of immobility, reduced immunity, and disruption of sleep patterns after surgery.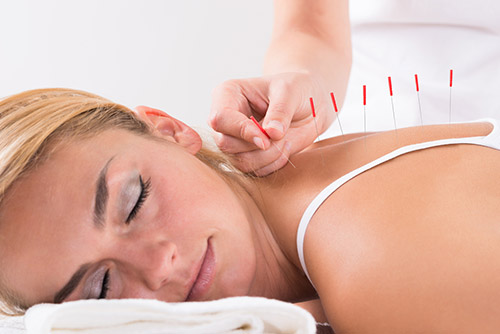 Acupuncture can help postsurgical recovery by:
Altering pain perception : Acupuncture is known to stimulate endorphin release and inhibit the transmission of pain signals through the nerves thereby reducing postsurgical pain.
Improving blood circulation : Acupuncture promotes the healing of tiny blood vessels in the capillary bed that may be damaged during surgery. This improves flow of nutrients to the surgical site.
Lowering inflammation : Some amount of inflammation is necessary for the healing process, but prolonged inflammation can be harmful. Acupuncture causes the pituitary gland to release cortisol which has an anti-inflammatory effect.
Reducing scarring : Acupuncture may reduce the amount of internal and external scarring by restricting excessive collagen deposits around the surgical incisions during the wound healing phase.
Decreasing reliance on opioids : When acupuncture is used along with pain medications, patients generally achieve better pain control on lower dosages and can be weaned off their medications faster.
Providing holistic benefits : Besides controlling postsurgical symptoms, acupuncture can boost immunity, reduce stress, and improve the mind-body connection which promotes overall health and well-being.
Because of the many benefits and virtually no side effects of acupuncture, the NewportCare Medical Group offers this very effective therapy performed by trained professionals to improve healing and speed up recovery after surgery. Contact NewportCare specialist Juline Busuioc to find out if you might be a candidate.
NewportCare Medical Group is a comprehensive specialty group including located in Newport Beach, California specializing in acupuncture and advanced non-surgical and surgical treatments for a wide range of orthopedic conditions.