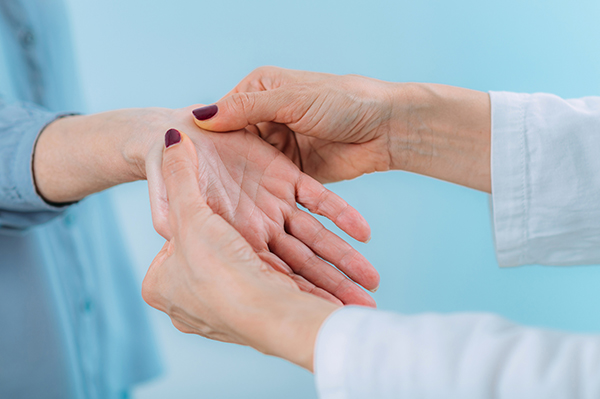 If you have pain, numbness, and tingling in the hand and wrist, you might have Carpal Tunnel Syndrome. Carpal Tunnel Syndrome, or CTS, is a prevalent condition affecting many people every day. In the past, traditional open Carpal Tunnel Surgery was the primary go-to treatment. However, recent advancements in Surgical techniques have revolutionized the way we treat CTS by offering patients improved outcomes and a faster recovery.
If you are needing Carpal Tunnel surgery, consider these advancements in treatment:
Micro Incisions: Until recently, Carpal Tunnel surgery required a relatively large incision in the palm of the hand. The advances of Micro Incision guarantee just that, a smaller incision that's equal to half of a dime. Smaller incisions benefit the surrounding healthy tissues, reduce scarring, and most patients have less postoperative pain with a fast recovery.
Ultrasound Guided Carpal Release: This minimally invasive procedure utilizes Ultrasound imaging to precisely guide the Surgeon during a Carpal Tunnel release. By visualizing in real-time, Surgeons can accurately identify and safely release the nerve. This procedure is performed under local anesthesia and only takes a few hours. Patients enjoy returning home quickly to recover, which only should take around a week.
No Sedation: The no-sedation approach offers several advantages for patients. This advancement streamlines the surgical process and allows for Surgeons to get their patients in and out within hours the same day. By remaining awake, risks associated with general anesthesia are reduced, therefore facilitating a faster recovery.
Advances in Carpal Tunnel surgery have transformed the treatment landscape for individuals suffering from Carpal Tunnel syndrome. These techniques represent significant progress with the innovation to enhance the lives of many. If you have been considering getting help for your hand and wrist pain from Carpal Tunnel, look no further than the talented surgeons at NewportCare Medical Group and get back to doing the things you love, pain-free.
NewportCare Medical Group is a comprehensive specialty group located in Newport Beach, California specializing in advanced non-surgical and surgical treatments for a wide range of orthopedic conditions.