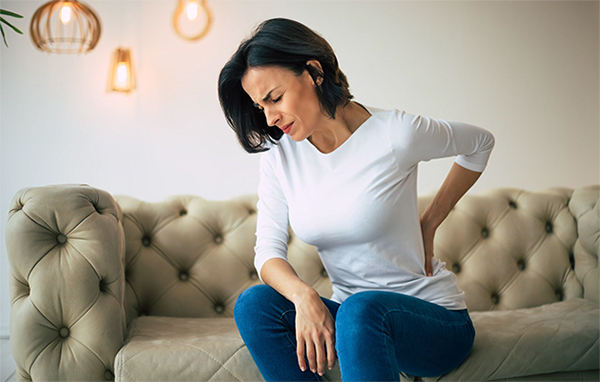 Your back hurts. You moved that heavy piece of furniture by yourself. You brought in all the groceries at once instead of making a few lighter trips from the car. From the shallow end of the pool, you launched your little girl into the air, diving into the deep end. Maybe your work requires heavy lifting and it's catching up with you. How do you know if this pain is something that will pass or if it is something more serious?
Often with at-home-treatment, back pain gradually improves within a couple of weeks. Speak with your doctor if your back pain:1
Continues beyond a few weeks
Doesn't improve with rest
Spreads down one or both legs
Causes weakness, numbing, or tingling in one or both legs
Causes unexplained weight loss
Though rare, back pain can be a sign of a serious medical problem. Contact your doctor immediately if your back pain:
Causes new bowel or bladder problems
Is paired with a fever
Begins after a fall, blow to your back, or injury
Be kind to your body and avoid movements and unhealthy lifestyle habits that can have negative effects on your back. If you are experiencing back pain, listen to your body and seek medical care as advised above.
The NewportCare Spine Center provides specialized care for patients with spine, hip, and knee problems in the Long Beach and Riverside areas of California, offering diagnosis and treatment of all orthopaedic conditions at a single location. For all appointments and inquiries, please call (949) 491-9991 or click here to request an appointment online.
1 https://www.mayoclinic.org/diseases-conditions/back-pain/symptoms-causes/syc-20369906