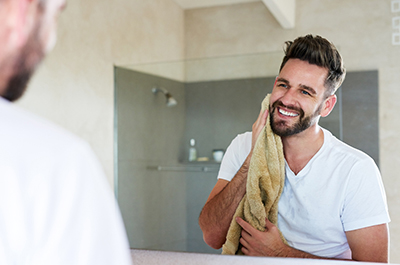 According to a CDC report, women in general are 33% more likely to visit a doctor than men. But with the pandemic spread of the novel coronavirus, it is critical that everyone should ensure they are healthy and any medical conditions are well controlled. June is designated as Men's Health Month to encourage more men to focus on improving their health and fortifying their immune systems.
Some of the top health issues facing men are heart disease, stroke, diabetes, chronic obstructive pulmonary, arthritis, and prostate cancer. However, the big problem is not a specific disease, but the lack of healthcare monitoring.
You can't do much about your age, sex, or familial predisposition to certain diseases, but you can certainly make the healthy lifestyle choices to reduce risk for common conditions that affect men. And this includes choosing to get regular health checkups.
Getting cholesterol levels checked in your 20s or monitoring blood pressure or sugar levels in your 30s when your metabolism starts slowing down can help prevent serious health complications further down the line. Abnormally low testosterone levels is another condition that can negatively impact a man's health leading to problems such as fragile bones, fatigue, depression, loss of body hair, erectile dysfunction, and loss of libido.
If you haven't seen your doctor in a while, perhaps Men's Health Month is the right time to make an appointment with the specialists at NewportCare Medical Center for an in-office or telehealth visit to discuss your general health or specific medical concerns.
NewportCare Medical Group is a comprehensive specialty group located in Newport Beach, California specializing in advanced non-surgical and surgical treatments for a wide range of orthopedic conditions.