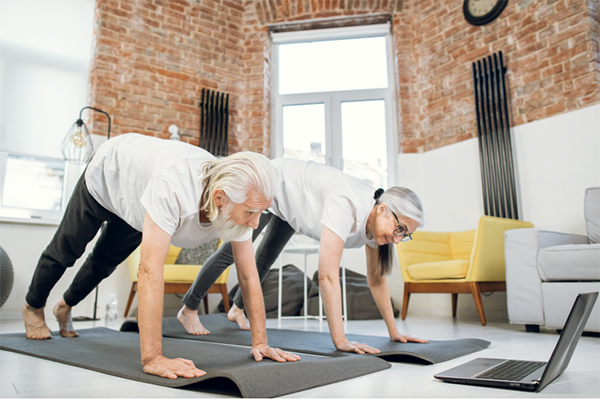 Staying active while we age allows us to continue doing things we love, like traveling and other physical activities. Participating in these certain activities can pose a considerable challenge for those with a spine condition like spinal stenosis. Spinal stenosis can cause difficulty standing or walking for any length of time. Typically patients experiencing spinal stenosis report pain that can shoot down the arms and legs depending on the nerve impingement location.
Spinal stenosis (or narrowing) is when the small spinal canal, which contains the nerve roots and spinal cord, becomes compressed. The narrowing of the spinal canal causes a "pinching" of the spinal cord and nerve roots, which leads to pain, cramping, weakness, or numbness. It occurs naturally with age, but having osteoarthritis or stability issues in the spine can increase your risk. Age-related degenerative changes or arthritis can result in the formation of bone spurs, disc bulges, and other bone deformities, which causes pinching of the nerves and increases spinal pain.
There are options for those suffering from spinal stenosis. Treatment begins with conservative measures. Conservative care often begins with anti-inflammatory medications, muscle relaxants, and physical therapy. If these measures aren't enough to strengthen the muscles supporting the spine and decrease your pain, then spinal cortisone or epidural injections can reduce pain and stiffness. Spinal surgery will only be considered when all conservative measures have failed to relieve symptoms.
When symptoms are severe, surgery can offer a long-term solution.
Surgery to relieve lumbar spinal stenosis is one of the most effective, rewarding procedures in healthcare. Stenosis surgery may include:
removing a bulging disk
removing part of the vertebra bone
widening the canal and openings where your spinal nerves are located
Spinal Stenosis surgery is typically done using minimally invasive methods. The procedure generally gives patients immediate dramatic results, decreasing their pain. Spinal decompression procedures in suitable patients have a very high success rate.
If you suspect you are suffering from spinal stenosis, book an appointment for an in-depth evaluation and a personalized treatment plan recommendation.
The NewportCare Spine Center provides specialized care for patients with spine, hip, and knee problems in the Long Beach and Riverside areas of California, offering diagnosis and treatment of all orthopaedic conditions at a single location. For all appointments and inquiries, please call (949) 491-9991 or click here to request an appointment online.