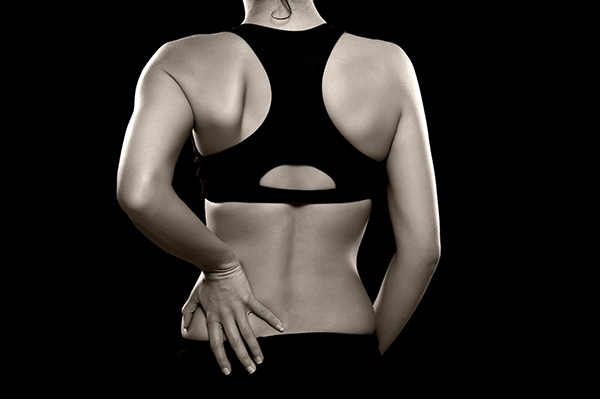 Back pain is the single leading cause of disability worldwide. Back pain can affect people of all ages, from adolescents to the elderly. Experts estimate that up to 80% of the population will experience back pain at some time in their lives. Most back pain will resolve quickly on its own without intervention. However, recurrence is common, and without proper treatment, back pain may become chronic and disabling.
Common causes of back pain:
A common type of back pain is due to disc degeneration of the spine from wear and tear of the discs, joints, and bones as we age. You can sprain ligaments, strain muscles, rupture disks, and irritate joints, all of which can lead to back pain. Other causes include injury, obesity, pregnancy, poor posture, and sleeping positions. Back pain can be acute, defined as pain that has lasted less than a month, or it can be chronic, pain that persists for three months or longer.
When to seek medical attention for back pain:
If your back pain has continued for more than two/three weeks, it may be time to schedule an appointment with your physician. If your pain is severe or constant and keeps you from participating in your usual activities or interrupts your sleep, it is time to see a doctor. He or she may perform physical or order neurological and imaging tests to determine the cause of your pain and find the treatment option that is best for you.
Tips to help your back pain:
Rotate ice and heat on pain areas for no more than 20 minutes at a time.
Maintain a healthy diet and weight.
Alternative approaches such as chiropractic care, acupuncture, and massage therapy can help alleviate symptoms.
Over-the-counter pain medication can help reduce pain and allow you to participate in activities that can help your healing, such as exercise and walk.
Maintain proper posture.
When lifting an object, lift with your knees, keep the item close to your body, and no twisting.
Quit smoking. Smoking impairs blood flow, resulting in oxygen and nutrient deprivation to spinal tissues.
Warm up or stretch before exercising or physical activities.
In addition to these suggestions, pain management options that have shown a reduction in back pain include interventional injection therapies, rehabilitation, physical therapies, traction therapy, ultrasound, and Transcutaneous Electrical Nerve Stimulation (TENS). Relatively few people with back pain will need surgery. That option is reserved for when other treatments have failed to control the pain.
If you are experiencing chronic or acute back pain, visit the NewportCare Medical Group specialist today. Our specialist will get a thorough medical history, physical exam, and order diagnostic tests such as X-rays or an MRI scan to identify the source of your low back pain. Treatment offered will depend on the diagnosis.
NewportCare Medical Group is a comprehensive specialty group located in Newport Beach, California, specializing in advanced non-surgical and surgical treatments for a wide range of orthopedic conditions.