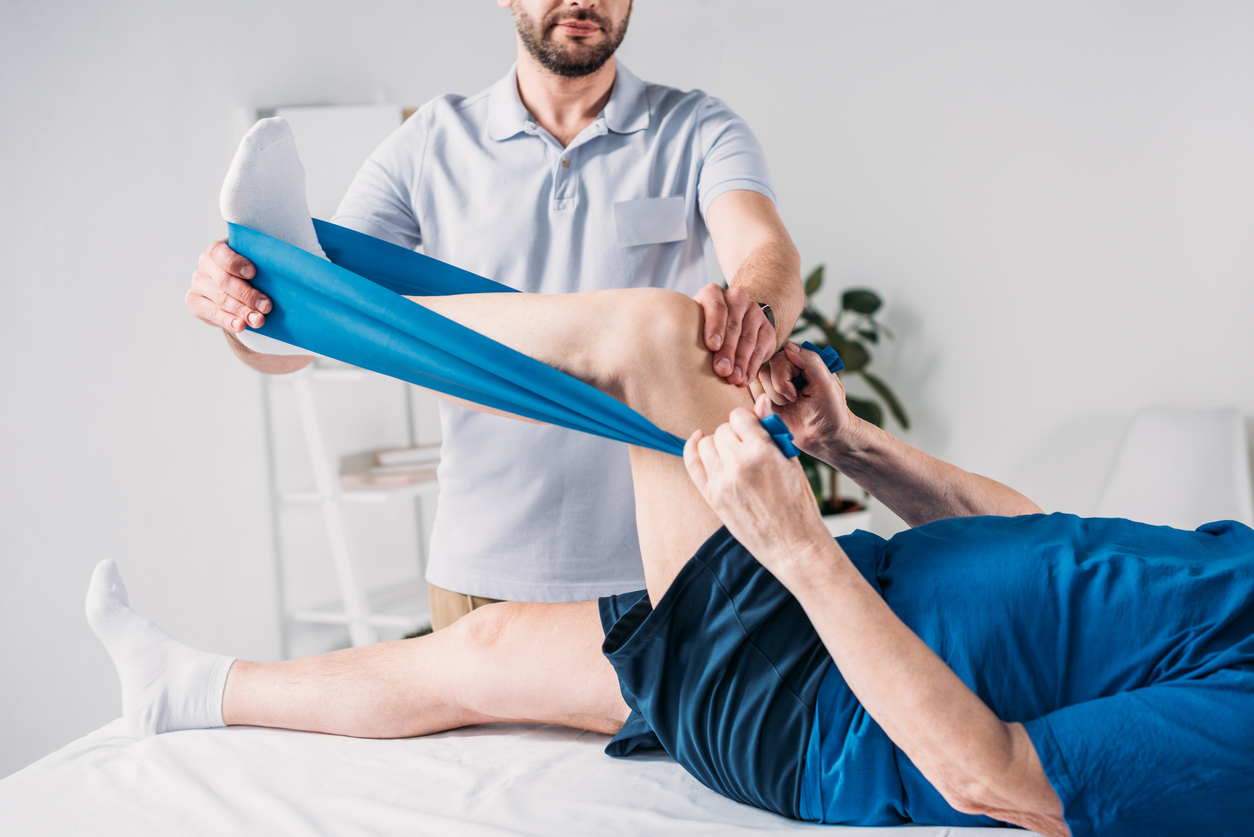 Rehabilitation should not be considered an optional or luxury service for people with longterm impairments. Rather, it is a key strategy that ensures health and promotes well-being for patients of all ages. It helps people return to or maintain their daily activities and live fulfilling lives. Here are some of the important benefits of rehabilitation:
Improves Function:

Rehabilitation exercises can help patients that have suffered a stroke regain ability to swallow and improve coordination and dexterity in an affected limb.

Increases Independence & Safety:

Physical therapy rehabilitation such as balance training and use of assistive devices can reduce the risk of falls in the elderly and help them perform activities of daily living independently.

Optimized Surgical Outcomes:

After major surgery such as total joint replacement or bone fractures, rehabilitation can help patients recover quickly and return to their active lifestyles.

Improved Mental Health:

Cognitive behavioral therapy and similar rehabilitation programs can improve mental health in people suffering with anxiety and depression.

Addressing Developmental Disorders:

Early rehabilitative interventions such as fitting an orthosis or sensory integration training can help children with cerebral palsy and other developmental disorders.

Slows Progress of Chronic Conditions:

The disabling effects of chronic conditions such as arthritis or cardiovascular disease can be slowed down or even reversed by rehabilitation programs that equip people with the necessary tools that optimize their health.

Cost Benefits:

Rehabilitation can help avoid costly hospitalization, reduce the length of hospital stay, and prevent readmissions.
For the full benefits of rehabilitation to be realized, rehabilitation interventions should be commenced during the early phase of a health condition. Visit the Rehabilitation Specialists at Newport Care Medical Center for an evaluation and personalized treatment recommendation.
NewportCare Medical Group is a comprehensive specialty group located in Newport Beach, California specializing in advanced non-surgical and surgical treatments for a wide range of orthopedic conditions.