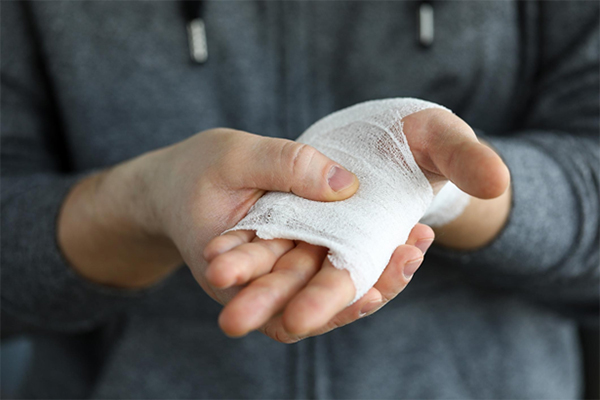 More than 6.5 million people in the United States will experience chronic non-healing wounds requiring specialized care1. Non-healing wounds or open lesions can lead to complex and long-term health problems if not handled properly. These wounds are caused by diabetes, poor blood supply, malfunction of the venous system, trauma, burns, autoimmune diseases, dermatological conditions, or can begin as a simple bug bite.
When wounds don't heal or are still painful despite treatment, it's time to see a specialist. Your skin is your body's largest organ, and it is essential to care for it properly. When a wound doesn't heal, it becomes a complex medical problem requiring specialized treatment and care. See your doctor immediately if you have any symptoms, including:
Redness spreading out from the wound
Increased pain or swelling
Difficulty moving the affected area
Pus or discharge
Warmth around the wound
Fever
Poor healing
Bleeding
Your wound is deep or has jagged edges
When wound healing is impaired, there is usually not a single factor but multiple contributing factors. The chronic wound's cause needs to be identified so the underlying factors can be controlled. Symptoms of a non-healing wound depend on its location and type. Wound healing is complex and often involves many disciplines and healing modalities.
Our wound care specialists at Newport Care will perform a series of diagnostic tests to evaluate you and your wound, focusing on the many factors that impact wound healing. Our Wound Healing Center strives to provide you with multi-specialty care and innovative treatments.
NewportCare Medical Group is a comprehensive specialty group located in Newport Beach, California, specializing in advanced non-surgical and surgical treatments for a wide range of orthopedic conditions.
1 https://intermountainhealthcare.org/blogs/topics/live-well/2017/04/chronic-wounds-affect-65-million-in-us/