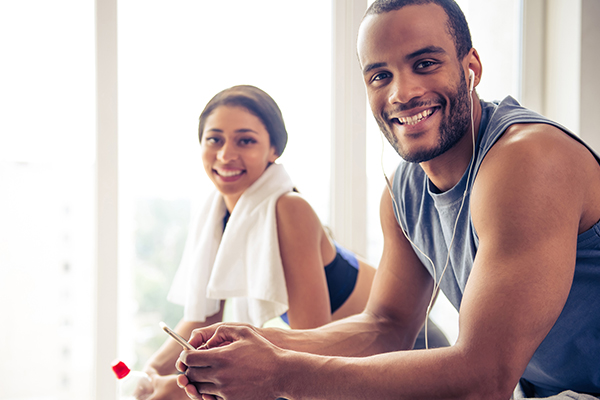 June is about encouraging men to take control of their health. Promoting early detection of preventable health conditions is the focus of National Men's Health Month. Observing this important month, we explore why men put off going to the doctor.
Studies show that nearly two-thirds of men avoid doctors.1 This avoidance is a serious issue that often results in life-threatening health risks. Many men avoid seeing a doctor for fear of a negative outcome. There is also a perception among men that doctor visits are signs of weakness. An important consideration is that most diseases are preventable and treatable if caught early. The most common diseases among men, like heart disease, cancer, and diabetes, are preventable and treatable if caught early. Don't allow stigmas to keep you from taking care of your health.
It is essential to speak up to your doctor about any health concerns because not disclosing the whole story could result in significant health problems. This month's priority is empowering men to discuss their health concerns and schedule checkups.
You can improve your health and prolong your life by following these steps:
Schedule a visit with a primary care doctor.
Schedule screening tests based on your age and family history.
Create a workout plan that includes eating a healthy diet.
If you suffer from chronic health or pain conditions, make an appointment with a specialist.
Consider finding a counselor or discussing mental health concerns with your primary care doctor.
Encourage the men in your to take care of themselves, eat healthily, and exercise to live long and healthy lives.
NewportCare Medical Group and Dr. Michael Setareh offer a variety of medical specialties including men's integrative medicine and hormone optimization. Our doctors care passionately about men's health, fitness, nutrition, erectile dysfunction, weight loss, and several other male-focused services.
Don't wait to get your health back on track! Visit www.newportbeachortho.com to schedule your appointment today!
NewportCare Medical Group is a comprehensive specialty group located in Newport Beach, California specializing in advanced non-surgical and surgical treatments for a wide range of orthopedic conditions.
1. https://www.healthline.com/health-news/why-so-many-men-avoid-doctors#Why-men-withhold-information-from-doctors