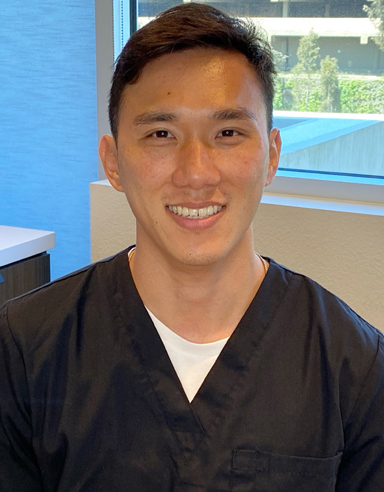 Chung Oh
Dr. Oh is a licensed Doctor of Physical Therapy who grew up in Hawaii on the island of Oahu. Dr. Oh attended the University of Hawaii at Manoa where he received his undergraduate degree before relocating to California to further his education and career. While in California Dr. Oh attended Western University of Health Sciences in Pomona, receiving his Doctorate in Physical Therapy while acquiring various skills in manual manipulation treatment, therapeutic exercise, modality use and a great fluency in human anatomy, biomechanics and physiology.
Dr. Oh has experience in various outpatient, office and hospital settings including orthopedic outpatient therapy, pediatric outpatient therapy, acute inpatient therapy, hospital ICU, and home health rehab in assisted living facility/nursing home settings. Dr. Oh incorporates evidence based therapeutic exercise and manual manipulation skills to correct movements that may otherwise create pain in patients and get them back to doing the things they love to do.
In his downtime Dr. Oh likes to golf, surf, hike and has a passion for basketball both on the court as well as a spectator.