Billing / Settlement Coordinator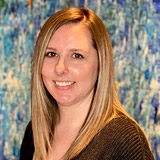 Hello my name is Camden, I am excited to be a part of the NewportCare family. I work in the Personal Injury department. Some of my responsibilities are to make sure every PI case is billed correctly and to help attorneys with any questions they may have about their clients bill.
I received a certificate in Medical Assisting Administrative/Clinical and have been doing Medical Billing for the past couple years.
I enjoy being with my family, hiking, going to the beach and being able to help people. My goal here at NewportCare is to provide quality service in a timely manner and to grow with this amazing practice.