Medical Records Coordinator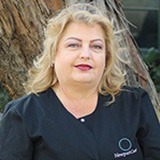 My name is Julie and I am the Medical Records Coordinator. My responsibilities include preparing records for Court order subpoenas, Attorneys, and patients.
Some of my backgrounds include sales, human resource rep, hospice, and home care.
My outside hobbies include cooking, gardening, and family time.
As an employee of NewportCare Medical Group, my goal is to grow and provide excellent service to the company and our patients.