Integrative Men's Health & Family Medicine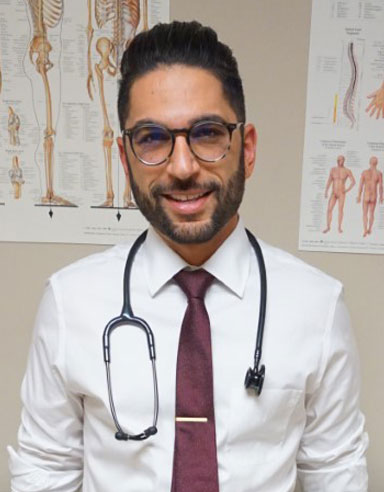 Dr. Michael Setareh
Dr. Setareh is a family medicine doctor who is passionate about helping his patients achieve their goals. He understands that feeling good is as important to your health as your lab values and prides himself on his ability to form successful partnerships with his patients.
A Southern California native, Dr. Setareh graduated from San Diego State University with a Bachelor of Science in Biology. He later went on to earn his medical degree from Ross University before going to the University of Arizona where he completed residency in family and community medicine. While there, he also completed the Curriculum of Integrative Medicine in Residency from the prestigious Andrew Weil Center for Integrative Medicine.
Dr. Setareh's interests include integrative medicine and men's health. His ability to blend the most effective integrative and allopathic treatments helps to obtain results quickly and safely. His expertise includes weight loss, sexual health, erectile dysfunction, fitness, and nutrition.
On his free time, Dr. Setareh enjoys spending time with his wife and their new daughter. He also enjoys practicing jiu jitsu and yoga as well as hiking with their german shepherd, Jackie.