Fellowship-Trained Orthopedic Surgeon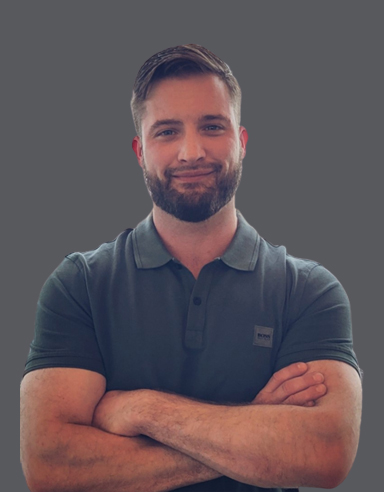 Graeme Matthewson, M.D.
Graeme Matthewson, M.D. is a fellowship-trained orthopedic surgeon specializing in sports medicine with advanced fellowship training and expertise in shoulder, hip, knee, and ankle arthroscopy, cartilage restoration as well as comprehensive shoulder reconstruction.
Originally from Winnipeg, Canada, Dr. Matthewson was introduced to medicine and orthopedic surgery after suffering several powerlifting and hockey-related orthopedic injuries. In order to restore his health, Dr. Matthewson began strength, conditioning and musculoskeletal training and rehabilitation medicine.
Following the completion of his Bachelor of Science, Dr. Matthewson matriculated and graduated from the University of Calgary Medical School, where Dr. Matthewson graduated with his Doctor of Medicine, ranking at the top of his class.
Following medical school, Dr. Matthewson matriculated and completed an orthopedic residency at the University of Manitoba. Upon successful completion of orthopedic residency, Dr. Matthewson relocated to Southern California to complete fellowship training in sports medicine at the University of California, Los Angeles affiliated sports medicine fellowship program at Southern California Orthopedic Institute, under the guidance of Stephen Snyder, M.D., an innovator of surgical technique for the shoulder, and founder of the International Shoulder Arthroscopy Study Group. Furthermore, while training at Southern California Orthopedic Institute, Dr. Matthewson trained with Richard Ferkel, M.D., and Mark Getelman, M.D., the past President of the Arthroscopic Association of North America. As a fellow, Dr. Matthewson gained expertise in the latest procedures for tendon, ligament, and cartilage restoration. Upon completion of a fellowship at Southern California Orthopedic Institute, Dr. Matthewson completed a second fellowship in upper extremity techniques at California Pacific Orthopaedics in San Francisco, California.
Following the completion of his second fellowship, Dr. Matthewson trained in complex sports and shoulder reconstruction at the Pan Am Clinic in Winnipeg, Canada under Peter Macdonald, M.D., former President of the American Shoulder and Elbow Society.
During his orthopedic residency and fellowship, Dr. Matthewson published and presented scientific research papers nationally and internationally.
Dr. Matthewson practices patient-centered and outcome-focused musculoskeletal medicine. Dr. Matthewson firmly believes that surgery is only a part of the picture and that recovery requires open and honest communication between the patient, therapist, and surgeon in order to restore the patient to their full ability.
In the case where surgery is necessary, Dr. Matthewson's surgical techniques include minimally invasive, effective, and safe techniques tailored for each patient to minimize complications and recovery time and to optimize the patient outcome.
In his free time, Dr. Matthewson enjoys staying active and honing his orthopedic surgery skills by practicing the latest techniques in rehabilitation, strength training and conditioning. Furthermore, Dr. Matthewson enjoys exploring Southern California's beaches and hiking trails with his family.