Board Certified Anesthesiologist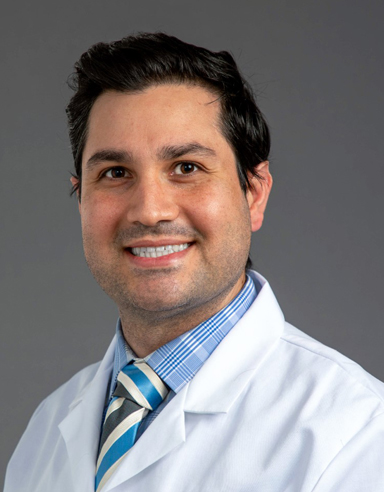 Rodd Rezvani, MD
Dr. Rodd Rezvani has trained in both Anesthesiology and Interventional Pain Medicine. He is currently board-eligible by the American Board of Anesthesiology and has completed fellowship training in pain medicine under some of the leading physicians in the field.
Dr. Rezvani is a Southern California native. A son of immigrant parents, a focus on education and a strong work ethic was instilled in him throughout his youth in Orange County. After completing his undergraduate degree at the University of California Irvine, he went on to complete medical school at Ross University School of Medicine graduating with High Honors. Pursuing a career in Anesthesiology, he completed his residency at Rush University Medical Center in Chicago, IL (U.S. News & World Report's 2022-2023 Best Hospitals Honor Roll). Furthermore, his dedication to training allowed him to be chosen as Chief Resident in his final year.
Seeing how interventional pain medicine can significantly change a patient's quality of life, he decided to stay at Rush University Medical Center to complete fellowship training in pain medicine. Under the tutelage of physician leaders in the field, Dr. Rezvani was trained in cutting-edge therapies including spinal cord stimulation and minimally invasive spine procedures. During his rigorous training, he has come to hone his diverse skillset including epidural steroid injections, ultrasound-guided nerve injections/therapies, joint injections, and radiofrequency ablation.
Returning to Southern California, Dr. Rezvani strives to provide the highest quality evidence-based medicine for his patients. His training has given him vast experience in managing patients pre-operatively, intra-operatively, and post-operatively. Dr. Rezvani's goal is to utilize interventional techniques and approaches while decreasing patients' reliance on oral medications. He believes working with a multi-disciplinary team that involves not only himself but surgeons, primary care doctors, specialists, psychotherapists, physical therapists, and practitioners of non-traditional western medicine can provide the best well-rounded patient care.