Integrative Men's Health & Family Medicine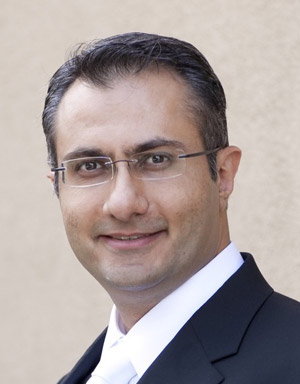 Kasra Maasumi, MD
Dr. Maasumi is board certified as a neurologist, with expertise in the treatment of traumatic brain injuries (TBI), chronic headaches, whiplash injuries, and post-concussion syndrome (symptoms that occur after a concussion). Dr. Maasumi is also board certified as an interventional pain management physician, with expertise in treating pain due to spine related injuries (spinal stenosis, radiculopathy, degenerative disc disease), spinal compression fractures, knee pain (osteoarthritis), and shoulder pain.
Dr. Maasumi earned his bachelor's degree in biology from the University of California, Irvine (UCI) and his master's degree in biomedical engineering from the University of California, Los Angeles (UCLA). After completing medical school at UCI, Dr. Maasumi pursued residency training at the Texas Tech University Health Sciences Center School of Medicine.
Upon completion of residency, he then further advanced his training by completing a headache medicine fellowship at the world-renowned Neurological Institute at the Cleveland Clinic in Cleveland, Ohio. There Dr. Maasumi's fellowship training included treatment of all ailments of neurology including, but not limited to TBI, chronic migraines, cluster headaches, post concussion syndrome, and whiplash injuries.
Dr. Maasumi then further advanced his training by completing a second fellowship in interventional pain management at the University of California, San Francisco. There his rigorous fellowship training included treatment of patients with complicated chronic medical, surgical, or neurological pain associated with spinal disease, back pain, neuropathic pain, pain caused by cancer, musculoskeletal or rheumatologic pain, post-injury, and post-surgical pain.
Dr. Maasumi's meticulous medical skills, his rigorous academic medical training, his professional bedside manner, combined with the state-of-the-art medical facilities available to him at the Newport Care Medical Group ensures his patients to receive the absolute best neurologic and interventional pain management care available. Utilizing the best and newest interventional pain management techniques such as head and neck injections (Botox injections), epidural injections, facet nerve blocks, medial branch blocks, spinal cord stimulation, kyphoplasty, spinal fusion, combined with physical therapy and acupuncture, it is our goal to help patients to regain their function.
Fellowship Pain Medicine
University of California San Francisco
Fellowship Headache Medicine
Residency Neurology
Texas Tech University Lubbock
Doctorate in Medicine
University of California Irvine
Master's degree Biomedical Engineering
University of California Los Angeles
Bachelor's degree Biology
University of California Irvine
2020 Interventional Pain Medicine Procedures – pending publication
2018 University of California, San Francisco
Neurology Department, Division of Headache
Maasumi K, Michael RL, Rapoport AM. CGRP and Migraine: The Role of Blocking Calcitonin Gene-Related Peptide Ligand and Receptor in the Management of Migraine. Drugs. 2018. PMID: 29869205
2017 University of California, San Francisco
Neurology Department, Division of Headache
Patrick W. Hullett, MD, PhD, Maasumi, Kasra. Treating Menstrual Migraine.
2017 University of California, San Francisco
Neurology Department, Division of Headache
Kasra Maasumi, Tepper SJ, Rapoport AM. New treatments for headache. Neurological Sciences. 2017 May 1;38(1):145-56.
2016 University of California, San Francisco -Neurology Department, Division of Headache
Successful Treatment of Persistent Visual Aura with Lamotrigine; Itch & Pain 2016; 3: e1458
2016 Cleveland Clinic-Neurological Institute-Center for Pain and Neurological Restoration
Maasumi K, Tepper SJ, Kriegler JS. Menstrual Migraine and Treatment Options: Review. Headache: The Journal of Head and Face Pain. 2016 Nov 1.
2015 Cleveland Clinic-Neurological Institute-Center for Pain and Neurological Restoration
Maasumi K, Thompson NR, Kriegler JS, Tepper SJ. Effect of onabotulinumtoxinA injection on depression in chronic migraine. Headache: The Journal of Head and Face Pain. 2015 Oct 1;55(9):1218-24.
2014 Texas Tech University Health Sciences Center, Department of Neurology
Gorantla S, Maasumi K, Felton J, Dar N, Kim J. Pituitary Apoplexy Presenting as Anterior Choroidal Artery Territory Infarct: A Case Report (P6. 249). Neurology. 2014 Apr 8;82(10 Supplement):P6-249.
2012 Long Beach Veteran's Affairs, Department of Radiology
Farpour F, Maasumi K, Tehranzadeh J. Imaging of crystal deposition diseases. Applied Radiology Online. 2012 Aug 19;41(8):18-25.
2011 University of California, Irvine - Department of Radiology
Maasumi K, Tehranzadeh J, Muftuler LT, Gardner V, Hasso AN. Assessment of the Correlation between Apparent Diffusion Coefficient and Intervertebral Disk Degeneration Using 3 Tesla MRI. The neuroradiology journal. 2011 Aug;24(4):593-602.
2008 University of California, Irvine - Department of Emergency Medicine
Fox JC, Solley M, Anderson CL, Zlidenny A, Lahham S, Maasumi K. Prospective evaluation of emergency physician performed bedside ultrasound to detect acute appendicitis. European journal of emergency medicine. 2008 Apr 1;15(2):80-5.
2003 University of California, Irvine - Department of Molecular Biology
Mechanical Consequences and Short Range Stiffness on Soleus Muscle Fibers of Hind Limb Suspended Rats. UCI Undergraduate Research Journal. April 2003, Vol. 17, page 290-299
California Society of Anesthesiologists meeting, San Diego 2019 - Utilizing an Intrathecal Pump for Anesthesia and Pain Management during the Perioperative Period.
North American Neuromodulation Society, Las Vegas 2019 - Abstract 1: Neuromodulation in the Treatment of Headaches: Systematic Review Examining Prospective Trial Outcomes and Design Considerations - Abstract 2: Intrathecal pump explant after cancer remission.
Stresa Headache Seminar, Italy May 2017 - New Treatments for Headache.
American Headache Society Washington DC June 2015 - Effect of OnabotulinumtoxinA Injection on Depression in Chronic Migraine.
International Headache Society Valencia Spain May 2015 - Effect of OnabotulinumtoxinA Injection on Depression in Chronic Migraine.
Cleveland Clinic Neurological Institute Symposium Cleveland May 2015 - Effect of OnabotulinumtoxinA Injection on Depression in Chronic Migraine.
American Academy of Neurology Philadelphia April 2014 - Pituitary Apoplexy Presenting as Anterior Choroidal Artery Territory Infarct: A Case Report.
Radiological Society of North America Chicago December 2008 - Assessment of Correlation between Apparent Diffusion Coefficient and Intervertebral Disk Degeneration using 3 Tesla MRI.
National Student Research Forum at UT Galveston 2008 - Assessment of Correlation between Apparent Diffusion Coefficient and Intervertebral Disk Degeneration using 3 Tesla MRI.
American Heart Association and Western Student Medical Research Forum 2007 - Quantitative Near Infrared Spectroscopy of Vulnerable Plaque in ex-vivo Human Coronary Artery Tissue: Feasibility. Presented at the American Heart Association, Irvine, Ca and at Thirty-fifth Annual Western Student Medical Research Forum in Carmel, Ca. 2006